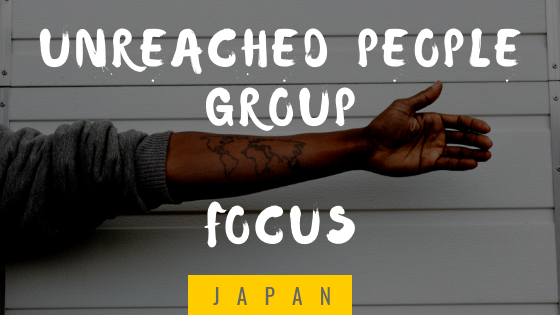 Color me surprised: Until this year, I had no idea Japan was the second-largest (only to Bangladesh) unreached people group in the world. It's the largest unreached nation open to missionaries.
What keeps Japan from being reached?
Our God is indescribably capable of surmounting any obstacles. But what could be the presenting barriers?
Language
Japanese is one of the most difficult languages to learn, taking an estimated 1.69 years/2200 class hours to proficiency.
Conformity
It's a deeply held cultural value. MTW reports, "One Japanese man, upon converting to Christianity, was asked, "You are no longer Japanese?" In a nation where only 0.2% of the people are Christians, sharing the gospel with a Japanese friend is seen as asking them to no longer be Japanese." Continue reading →