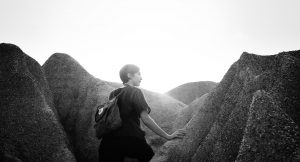 Jeff Boesel, Director of Mobilization for One Challenge, shares his story today.
I sat there, phone in hand, gazing out the massive, slanting windows of my control tower.
God had answered my prayer. Well. Correction. He'd just called my bluff.
In my tenth year as an air traffic controller God had begun an active stirring in the hearts of my wife and me. Lighting up like the Vegas strip, everything around us seemed to point to a move to become global workers.
Sure, both of our parents had done that. But we weren't convinced that was our path. Still, we were praying.
We were praying that God would close the door.